AARON LEIGH ~ E.P. on CD!
AUTOGRAPHED!
Aaron Leigh's solo EP release is a departure, a welcome revelation of this artist's musical origins and roots. Best known as the bass player for legendary Bay Area hard rock outfit Y&T, from 2016 to the present day,as well as heavier projects such as Echo Of Souls, White Witch Canyon and Frank Hannon Band, Leigh's earliest musical influences are on full display throughout this entertaining set. 
Steeped in the sounds of Classic 70's California Pop/Rock, these three original tracks, buoyed by the inclusion of an early-era Fleetwood Mac cover, brings this artist full circle, to beginnings that needed to be shared. 
Tesla's Frank Hannon provides stellar lead guitar contributions on lead single, "Insanity", an instant earworm and musical meld between two like-minded, SacTown peers and longtime rock 'n roll purveyors of the NorCal music scene.
 
A solid debut that certainly creates anticipation for more...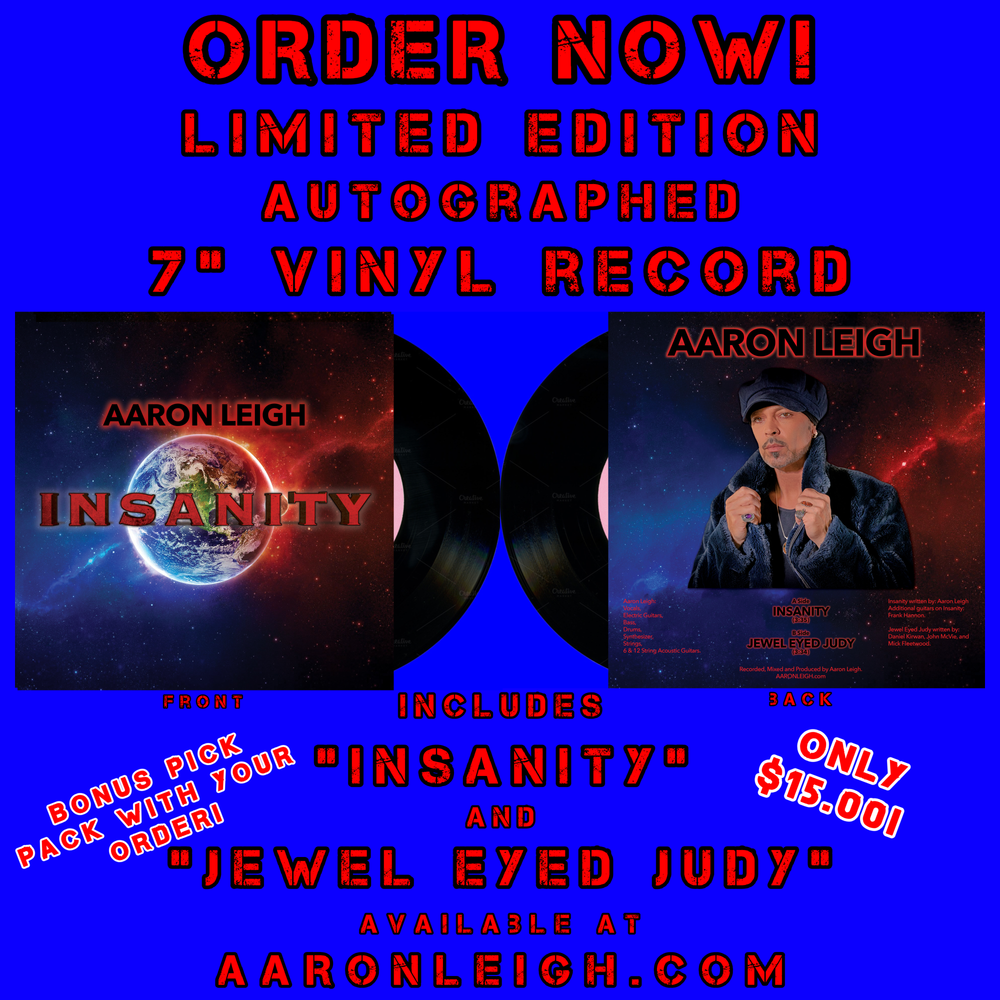 LIMITED EDITION (AUTOGRAPHED) 7" VINYL 45rpm RECORD.
LIMITED EDITION (AUTOGRAPHED) 7" VINYL 45rpm RECORD.
Includes the singles...INSANITY on the A SIDE and JEWEL EYED JUDY on the B SIDE.
FULL COLOR ARTWORK.
BONUS PICK PACK INCLUDED!